Performing, PNA Style!
It's not easy to stand on a stage under the bright lights in front of a packed house, delivering a performance that leaves the audience humming show tunes at the end of the evening. Yet, that's just what happened last week at PNA, like it does every winter about this time.
Every year the students of PNA present a number of shows as part of the performing arts program at our school. Participation, while it may feel overwhelming, is not optional. Kids who enroll at PNA in the later years of elementary or as middle schoolers often feel intimidated by the idea of performance, but are quickly assimilated into the group and often discover the stage is a place they enjoy. The cultivation of self-confidence is the end goal for this program, but if a child discovers their inner actor while they're at it, well…that's just another door we are happy to help them open. PNA Music and Drama teacher Katie Strock explains what makes this program so successful.
One winter concert, two spring musicals, a Martin Luther King, Jr. Day assembly, the Brown Bag Concert Week, and songs at Graduation…thinking about it at the beginning of every year makes my head spin! The goal of this program is to find things that will not only interest and engage each student, but make them look back when each show is over and say, "WOW! I DID THAT!" And every year I do just that. Is every child going to tell their folks they love the stage? No, but they are going to be able to tell themselves, "I can do this: I know how to challenge myself, to face my fears, and I can succeed!"
I am amazed how these students rise to the occasion each and every year, put themselves in front of an audience and perform. I love to joke with them the week after a big show and say "Ok, did we lose anyone? We're all still here! WE SURVIVED!" And somehow idea creeps into each students head and VOILA! Self-confidence blooms.
This year Ms. Katie asked some of the students to share, in their own words, what their experiences have been like doing the shows at PNA. Some of them have been doing the shows for quite sometime, and for others this was their first experience!
PNA shows have definitely boosted my confidence. I came from a school that for our winter concert we put on our Christmas dresses and sang carols. I like that PNA is different than that because each student has their moment and their time to shine no matter what age. A big challenge i feel like is we do have a time crunch on these shows, but in the end we pull it off and i think tonight's show we did awesome and just gave it our all and had fun. None of this would happen without our amazing parents, the volunteers who help make costumes, sets, etc. and our amazing superhero of a music teacher Ms.Katie. We love you!
- Rylie, 7th Grade
In PNA our shows are different, people are helpful, supportive, and courageous. They help students learn to sing and or speak in front of large crowds which could be needed later on in life. We also learn how to memorize lines in a short amount of time. What I really like about the school plays is that everyone feels important and needed. Sometimes it is hard to get all the dancing right and so that everyone moves at the same time. Overall it's just a really great experience to have at a such young age. - Hayden, 6th Grade
My experience participating in all of of the winter concerts I have done has been amazing. These shows have helped me speak in front of people with confidence. Ms. Katie is the best music teacher and has always made shows come alive. Even though we have the best teacher in the world, we do have some struggles through the shows. This concert is different songs that came from broadway musicals, and has been really fun so far! The biggest challenge we, or at least to me, has been remembering the choreography when we have it. I can never remember what dance move goes to what lyric, and I usually do just the singing or just the choreography; it's like patting your head and rubbing your belly - some people can do it, and some people can't. I'm the mix that can kind of do it when I really try, and Ms. Katie always helps us become the people that can. - Betty Dunston, 6th Grade
I have been at PNA for nine years, so I have had my fair share of winter concerts. Every year the expectation for effort gets higher and higher. I have noticed that every year, the show gets less stressful, and my confidence grows. Ms. Katie has not only taught us to sing from our diaphragms, but she has also taught me to be confident, and not care what others thought of me. ​- Anna, 7th Grade
I think that this PNA show is different because this year they are having multiple songs from different musicals. Also everyone has a solo and everyone's character is unique in his or her own way. What I like about the songs is that they are a variety of different genres. I think that one challenge for me is remembering the lyrics to the songs along with the motions. My experience preparing for the show has been so far so good. We started off small but gradually grew. First we had to learn the lyrics to the songs. Then we had to learn the choreographies that go with the songs. Afterwards Ms. Katie gave us parts or solos for us to sing. And now we are working on more practice with the songs along with improving ​different parts of them that can help us. - Eugene, 6th Grade
*This is Eugene's first year at PNA and his first show!
My experience with the Winter play was very jam-packed and fun. All our rehearsals and choir taught me a lot about singing and got me to remember my lines! Since all the middle school got to have a solo, I also had to build up the confidence to sing in front of people. I also had fun learning the play with the middle school choir for the first time. That was my experience with the play this year. - ​Connor, 6th grade
My experience at PNA with preforming the shows has been wonderful! It is always so fun getting to see the set come together, and learning the songs are always exciting! The winter concert this year has been a total hoot! It has been a lot of fun learning a little history behind each song. The theme of the concert is on broadway and learning songs from Annie to Hamilton has been really fun. I never thought that I would have to go onto stage and yell at children as Mrs. Hannigan but with Mrs. Katie's guidance and knowing she put you as that role because she knew you could do it it has helped me embrace my roll as a mean nanny. I don't like to yell at the children but I also don't want the character Mrs. Hannigan to be boring.
Constructing the sets are always crazy but they are always fun. We get to hangout after school and help construct the the props and the set. That is my favorite part of the process of creating the winter concert! There is ALWAYS a glitter mess and people with there hands covered in paint but that's what makes it exciting. I have been to public school plays they are awesome but I think we have better ones because since everyone is in the play we get to experience everybody's talents. You get to learn that a second grader can sing better than you and that lower school kids make good orphans! Every time before a show I get a little nervous but I know that Mrs. Katie believes in me. I go up on stage and when the lights his us we all start to sweat a little but when we are singing and dancing we forget about the nerves. By Mrs. Katie's pushing for us to step outside of our comfort zone I has caused me to realize that it's okay to make mistakes and that everybody is different but with singing and dancing we all come together as one. I'm really sad that this is going to be my last winter concert at PNA and that next year I'll be going to high school but I know that I can always come back to PNA and help with the construction night and that Mrs. Katie has a spot for all of us in her heart! If there is one main takeaway from doing the shows it is that be okay to do something different and trust Mrs. Katie and her plans, because at the beginning is may not seem like the best idea but in the end it is always fun! - ​Paris, 8th Grade
Performances Outside the Classroom
​One of the most exciting things for Katie as a teacher and PNA as a school is when a student shares their talents with the Anchorage community. Right now, THREE PNA students are performing with local theatrical productions! We couldn't be more proud!
When I saw there was a chance to audition for an Alaska Theatre of Youth production, I didn't hesitate to take the opportunity, even though I was nervous. I think PNA has helped me become more confident on stage, since I have been doing performances led by Ms. Katie starting in first grade. However, this ATY production is a little different than a regular stage play. It is being presented as a live radio show, meaning I will be on stage with my castmates behind a microphone with a live audience, but we will also be broadcasted live on the radio. Since no one who is listening on the radio will be able to see us, I have to show much more of my character's emotion in my voice than I am used to. I feel honoured to have a big role, and while it's honestly taken a lot time and energy, it was definitely worth it. It's a challenge, but also a great and fun opportunity to learn. - Iris, 7th Grade
Tickets are available at alaskatheatreofyouth.org. On December 13th, there will be two performance times. One at 5:30 PM, and one at 7:30 PM. They will both be at Alaska Experience Theatre/Out North at 333 West 4th Ave.
This will be Ms. Katie's third year performing with Perseverance Theatre's A Christmas Carol, and this year she has the pleasure of sharing the stage with Connor, a second grader at PNA! Connor will be playing the iconic role of Tiny Tim.
Make this show part of your holiday by going to CenterTix. It will be playing at the Anchorage Performing Arts Center from December 15 - 29!
And Elias, a PNA third grader, danced in the Anchorage Ballet's Nutcracker for the third year in a row. This is his fifth year dancing with Anchorage Ballet and his fourth show with them (he was in Giselle as a Kindergartner).
He currently takes a boys' dance class and modern dance. His favorite things about taking dance are the fun friends, getting to perform on stage, and that it makes him stronger at other sports.
Postcards from the Classroom
Click on any photo to jump into the slideshow!
PNA: On Broadway!
by Katie Strock | PNA Performing Arts Teacher
I think it's funny that in my eighth year teaching at PNA, I finally did a concert with a Broadway theme! Musical Theatre has always been my passion and it has been a pleasure sharing that passion with the students of PNA this semester. My parents were always enthusiastic about Broadway music and it was always something we enjoyed sharing with one another. In 1983 my mother took me to see the movie version of Annie. I was hooked!
The Broadway musical is always evolving. It is the only form of entertainment that encompasses ALL genres of music: rock, classical, country, latin, and even rap, and performers have to be able to sing all of them. The actors pour their hearts and souls into a character in a show; while they're singing they also have to dance AND act.
There is no greater thrill than standing in front of an audience knowing that for a few hours you helped them forget about the real world for a while and escape into the great plains of "Oklahoma!" or travel "Into the Woods" where fairy tales get turned upside down. The audience at PNA heard some of the best Broadway themes from Irving Berlin to Lin Manuel-Miranda from some of the best new voices in Anchorage...our own PNA kids. I hope you enjoy the show...slideshow, that is!
Builders and Destroyers
Beginner's Weekly Blog | by Hannah Powell
What have the Beginners been up to the last few weeks? Well, they have been busy designing, engineering, building, constructing and deconstructing. We've learned that buildings are made of lots of different shapes put together. The Beginners used some paper shapes to make different types of buildings. They have also been building different types of structures out of blocks, including airports, zoos, hotels, and houses.
To encourage teamwork and communication, the Beginners all worked together to make a structure, using a spotlight and some colorful window blocks. Watch the ten minutes of work in this one minute video!
We learned about different types of tools and what they are used for. We began to use the tools for stamping with paint, but the Beginners had some other plans with the shiny, black paint...
We talked about different types of construction vehicles and how those are also tools that people use to build. The Beginners made their own trucks out of many of the shapes that we have studied during our shape of the week activities.
While it's fun to build with small blocks, we wanted to know what it was like to build on a larger scale. Over the past few weeks, the Beginners and EKers have been collecting big boxes, but hadn't decided how to use them, until now. We spent a day pretending to be forklifts, bulldozers and flatbeds, moving boxes from where they were stored to where we were going to build. The next day, the children became construction workers and started to stack and tape the boxes to begin forming walls.
On Friday, the Beginners hosted a parent breakfast. We read the book The Three Billy Goats Gruff. In the story, the BIlly Goats have to cross a bridge in order to get to a meadow with grass, but the bridge is guarded by a mean, scary troll. After reading the story, the Beginners worked with their parents to construct bridges out of paper. The goal was to make a bridge that was able to hold the weight of 15 small dinosaurs. The activity explored different types of bridges and showed how each bridge supports weight in different ways.
Writing Novels
5th Grade's Weekly Blog | by Peter Johnson
And they're off! Students have been planning their novels for weeks, and now they are off and writing on one of the most ambitious writing project of their lives. Students are participating in National Novel Writer's Month (nicknamed NaNoWriMo) and have been hard at work learning how to plan and develop a good story. They will begin tackling the writing of their own novel in a matter of weeks, a task that most adults would find daunting.
We often look for ways to challenge students at PNA, but what does that mean? Being challenged means breaking down the mental barriers that serve to limit our potential. It means pushing students outside their comfort zones so they can see what they are fully capable of. It means teaching students to embrace healthy challenges rather than fear them. Once students see the magnificent things they can do, then, conceivably, anything is possible!
Stay tuned as this project develops!
Standing Strong
5th Grade's Weekly Blog | by Sheryll Orbase
U.S. Department of Commerce reported that STEM (Science, Technology, Engineering, and Mathematics) occupations are increasing at 17% while all other jobs grow at about 9%. STEM is, therefore, our future. At PNA, we aim to prepare students for the real world as independent independent thinkers and exceptional learners. STEM is one way to achieve that goal. But remember, STEM is not a craft, nor it is meant to replace the Science curriculum. It is meant to help students achieve higher order thinking skills and build problem solving skills as they collaborate solving real-life problems.
In third grade, parents had the opportunity to experience STEM-based challenge during a Parent Lunch. Students were teamed up with their parents as engineers and solve some severe weather related problems. Their STEM challenge was to build a structure to withstand severe weather. Severe weather often comes with powerful winds and can be very damaging! They needed to build a structure that can stay standing during strong wind and ice storms.During the activity, students had to apply theircontent knowledge on weather and at the same time incorporate 21st century skills where they think, design, make mistakes, and even fail. Part of the process is about exploring multiple ideas to see which works best. When time was up, each student presented their structure. A blow dryer and ice cubes (wind and ice storm) were used to test if the structures can withstand severe weather.
Ultimately, in the end, STEM has great benefits that create innovative thinkers, productive team workers, decision makers, and students who have a love for learning!
Like What You See?
In Fourth Grade, Morning Meetings have been spent working on mathematical puzzles and adverb games. In the photo below, students put their heads together as a team to work through a particularly difficult mathematical puzzle.
Here are a few of the puzzles the Fourth Graders tackled... Can you solve all of them?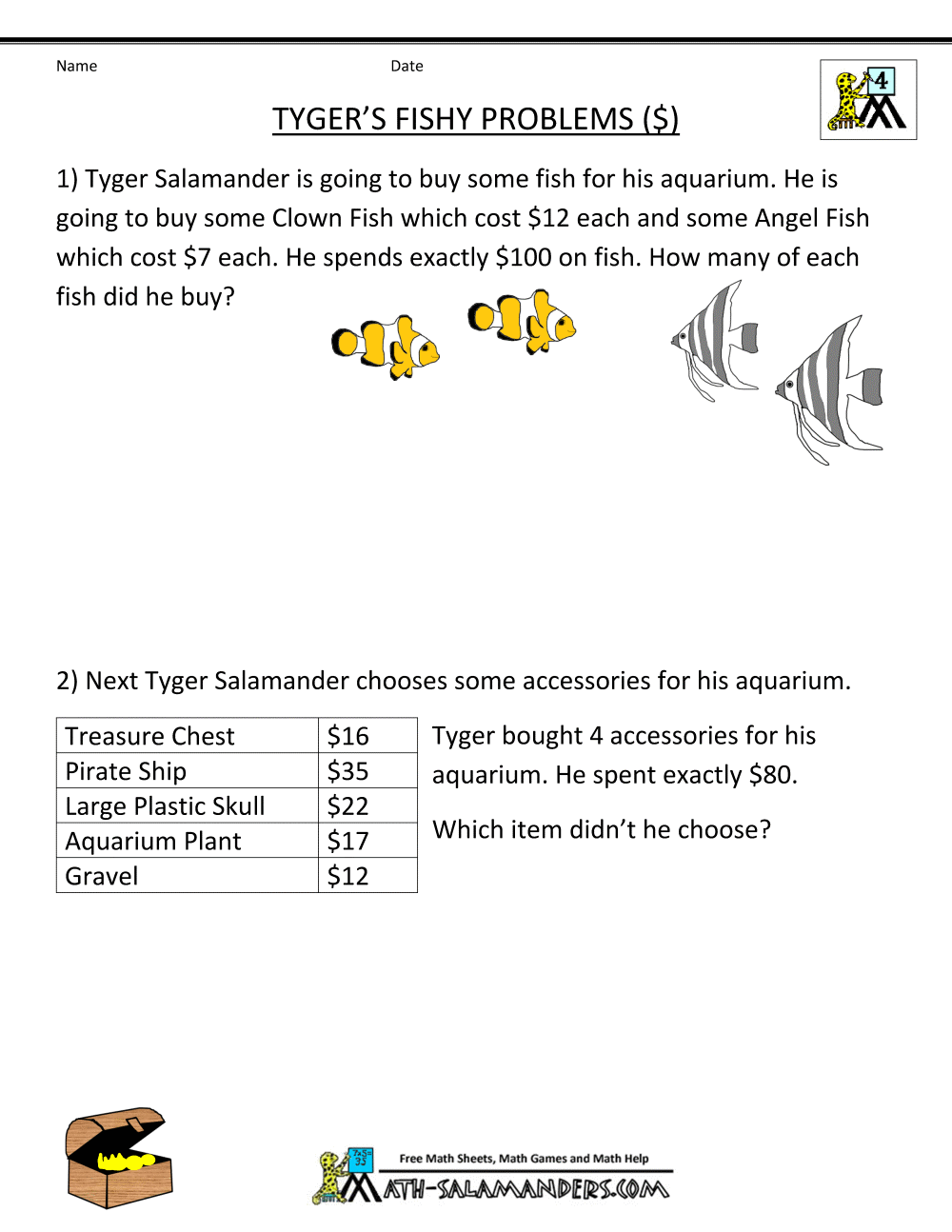 You Can Support It!
Your gift benefits today's students and everyone's future. Spread the word,
and don't let PNA be Anchorage's best kept secret. Let your friends know!
To make a donation or refer a family to PNA,
call (907) 333-1080 today!
Coming Right Up
End of Semester
December 22nd
Grade Reporting Day
No School for students
Winter Break
December 25th through January 5th
Enjoy the holidays, and
Happy New Year!
Earth Investigators
Winter Break Camp
January 2nd through January 5th
Need something to do after the holidays
before school starts again? Check this out!
Professional Development Day
January 8th
No School for students
First Day of Second Semester for Students
January 9th
Welcome back!
For a full listing of events, please visit
the Calendar page on our website!
Just One More...
Q: What do snowmen take when the sun gets too hot?
A: A chill pill.
Q: Where does a snowman keep his money?
A: In a snow bank.
Q: What do snowmen eat for breakfast?
A: Snowflakes.
Q: What kind of ball doesn't bounce?
A: A snowball.
Q: What is a girl snowman called?
A: A snow-ma'am.
Q: What's white and flies up?
A: A confused snowflake.
Kudos to the families of PNA whose culinary skills amaze and re-amaze us at every parent lunch!
In Appreciation
We are grateful to our corporate supporters and individual donors who help make PNA and independent education possible for students and their families in Anchorage, Eagle River, and the Matanuska Valley. We couldn't do it without you!
John Hardwick and Ral West
Dr. and Mrs. David Beal
Imaging Associates
Skiva Investments
Who's Behind this FUNd Stuff madness, anyway?
The FUNd Stuff Editorial Staff
Jennie Tschappat
Kathy Heinlein
Contributing articles this week from Katie Strock,
and PNA's Beginners, Third Grade, and Fifth Grade blogs.
You can find all the blogs here.
The FUNd Stuff is a bi-monthly (or so) publication from the staff, students, parents, and teachers of PNA.
Want to know more about anything we've highlighted here?
Get in touch! (907) 333-1080 or jtschappat@pacificnorthern.org